BROTHERS FIREWORKS
Brothers is one of the most popular brands of fireworks in the marketplace. They are known for inventing new colors, effects, and packaging. Bothers have created a quality control system to ensure both safety and performance. With over sixty factories and warehousing centers, Brothers have become a leader in export and distribution of fireworks.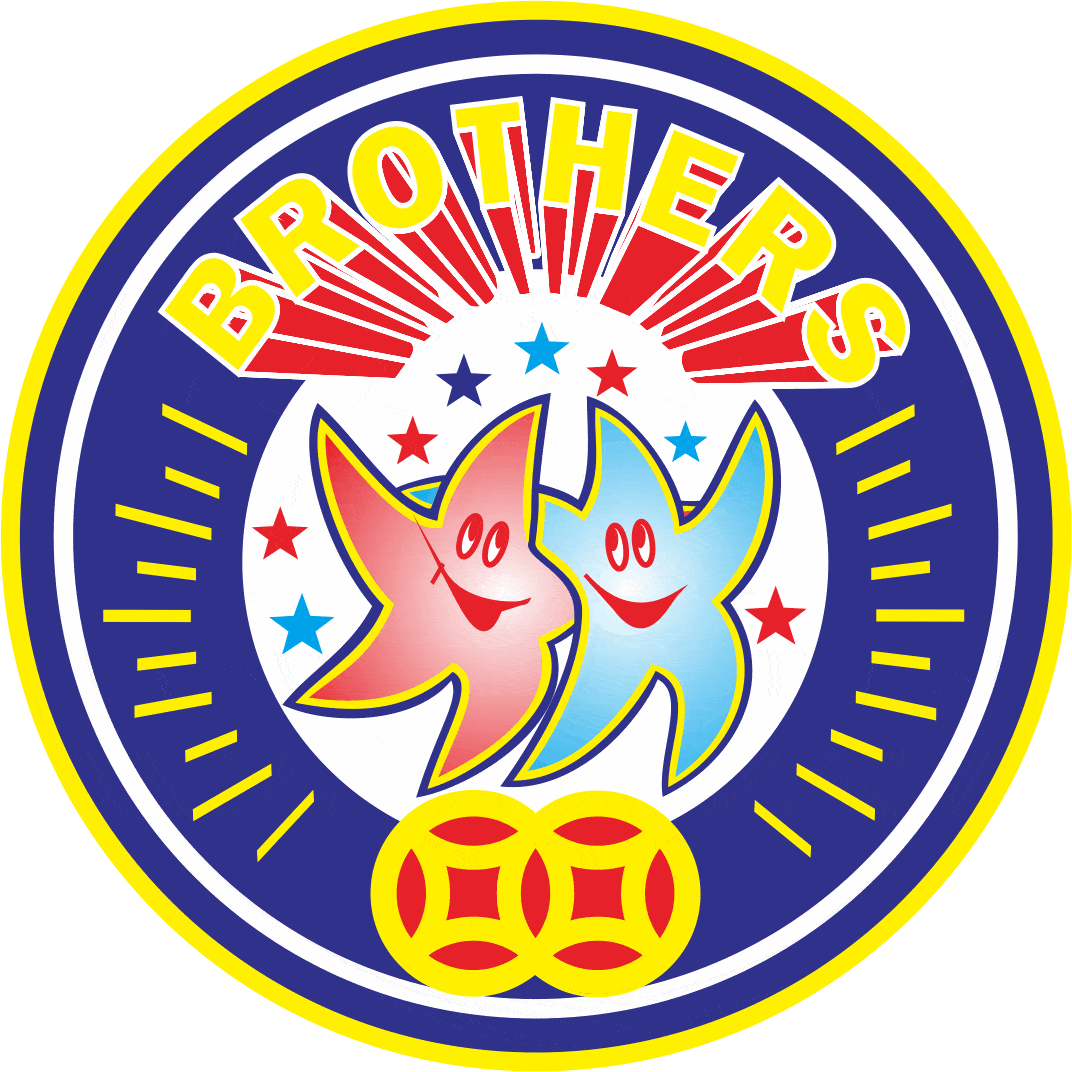 PREMIUM FIREWORKS
Brothers Pyrotechnics, Inc. is a privately held company founded in 1995 and specializes in research and development, manufacture and export of fireworks.
Brothers Pyrotechnics Inc. is one of the most popular brands in the international fireworks marketplace. They are renowned for high quality, safety and good performance. Brothers work at improving these in their Fireworks Institute, where they also invent new colors, effects and packaging. They develop numerous new items each year, bringing them to market as Brothers brand, exclusives and private labels. Their mission is to support you with the best in safety, quality, and value for your dollar.
Safety, consistency, and performance is what you can expect from Brothers Fireworks.